How to Find the Care You Need

Short answer: Finding sexual health care can be challenging these days. Luckily, there are lots of virtual options, as well as clinic finders available to connect you with services in your area. However, you might have to travel for sexual health care and expect a delay – whether that is a couple hours in the walk-in waiting room or a few weeks for the next appointment.
We have heard from a lot of folks recently who are frustrated with the challenges of finding sexual health care. For a variety of reasons, our health care system is struggling to keep up with the demand for much needed services.
One key issue is that almost one million people in the province do not have a family doctor. There are many regions with a significant lack of doctors, nurses, and nurse practitioners. The providers who are available are often overwhelmed and doing their best to get everyone the care they need. Often it does mean that clients may have longer waits to access services such as STI testing, IUD insertions, and abortions.
To help, we have compiled some tools and resources for those looking for sexual health care in their area. Thankfully, there are more virtual options available than ever before. These include phone and video consultations with health care providers and virtual tools to help you find the best place to go in person.  Also, new models of health care provision have been created, such as Urgent Primary Care Centres.
Disclaimer: Options for Sexual health may not be affiliated with some of the below-mentioned organizations and clinics. We do our best to vet recommendations, but can't guarantee sex positivity, inclusivity or quality of care.
Finding Sexual Health Care Tip #1: CLINIC FINDERS
Smart Sex Resource: Lists sexual health and youth clinics throughout BC and the Yukon. Includes STI and Mpox testing and treatment, birth control, emergency contraception, pregnancy testing, free condoms, Paps, PrEP, PEP, and more.
BC Cancer Pap Test Clinic Locator: Are you over 25 years old, due for a Pap test, but don't have a family doctor? Check out this list of places to go. Just a note: some of these options are for naturopathic clinics, which are not covered by MSP.
Pathways Medical Care: This is a new one-stop online public directory to easily find information about doctors and medical clinics in BC. It provides latest clinic updates, which doctors are accepting new patients, and info about virtual care clinics.
Medimap: Find local general walk-in clinics and current estimated wait times.
Skip the Waiting Room: Clinic finder for general walk-in clinics for select cities throughout Canada. 
Finding Sexual Health Care Tip #2: CLINIC LISTS
Options for Sexual Health Clinics: More than 60 clinics committed to providing you with confidential, nonjudgmental, youth-friendly, pro-choice, and sex-positive services. Most Options Clinics run in the evenings. Some operate a couple times a week, others once a week or twice a month. If you do not have a valid BC Care Card, you can still book an appointment, but there will be a small fee.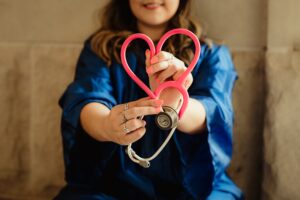 Foundry BC: Young people aged 12-24 and their caregivers can access drop-in or schedule virtual appointments. As well as sexual health services, they also offer counselling appointments, peer support, groups and a library of tools and resources. They also have an app!
Urgent Primary Care Centres: For access to same-day, urgent, non-emergency health care. Often open 7 days a week and in the evenings.
Finding Sexual Health Care Tip #3: VIRTUAL CLINIC OPTIONS
Options Telehealth: Book a phone call with a doctor! Online booking is available for Contraception and STI Telehealth appointments. For other sexual health concerns, please call our Booking Team to schedule your appointment. Appointments are 10 minutes. Prescriptions can be sent to a pharmacy of your choice. STI test requisitions can be emailed to you or the lab directly. If you do not have a valid BC Care Card, you can still book an appointment and there will be a small fee.
Get Checked Online: A free and confidential online STI testing service offered by the BC Centre for Disease Control (BCCDC). It is available at participating Lab Locations in Vancouver, Maple Ridge, Victoria, Duncan, Kamloops, Kimberley and Nelson. Testing is free, you do not need to show ID, and you don't need a BC Care Card/MSP!
811 Virtual Physician:  Virtual physicians are available to 811 callers after assessment by one of their registered nurses. They provide confidential health information and advice.
First Nations Virtual Doctor of the Day: This program enables First Nations people in BC with limited or no access to their own doctors to make virtual appointments. The program includes doctors of Indigenous ancestry. All doctors are trained to follow the principles and practices of cultural safety and humility.
For more options, search the web for "telehealth appointments" in your area.
Finding Sexual Health Care Tip #4: HOME DELIVERY AND KITS
Felix: Birth control pills prescribed online and delivered to your door.
Medicine Bundle:  Provides accessible and independent HIV self-testing and sexual health resources for Two-Spirit, queer, and trans Indigenous community members in BC.
HIV Self-test Kits: While more comprehensive STI testing is still important, HIV self-test kits are available to 2S/LGBTQ+ folks anywhere in Canada. This allows you to access HIV testing in a private and confidential setting. Kits are sent in discreet packaging.
And finally, CONTACT US!
And of course, you can also contact us at Sex Sense with all of your sexual health questions! We can help you  compare your options and provide you with information and resources. You can also call us after you've had an appointment with a health care provider if you have further questions you didn't get a chance to ask.
We are a free, pro-choice, sex-positive, and confidential service. Our team of registered nurses, counsellors, and sex educators offer information and resources on sex, sexuality and sexual health. If this is a topic that impacts you, please follow up with questions about your own specific situation. We will answer you privately and provide the appropriate information resources.
Hope this information helps! We wanted to give a shoutout to all those health care providers and support staff who are managing things during this time. We know they would all probably really appreciate our patience and thanks.