Sexual and Reproductive Health Awareness Week 2021
This year, Sexual and Reproductive Health Awareness Week is focusing on Youth! We are so excited to be working with some youth-focused organizations, providing updates on some amazing youth working in sexual and reproductive health, and taking a look at some of the things those of us who are of a (ahem!) more advanced age may have learned as youth.
We would also be remiss if we did not acknowledge that SRH Week takes place in the middle of Black History Month, and to take a moment to acknowledge the many Black people in history who have contributed to the advancement of Sexual and Reproductive Health, as well as the many Black people who are currently working in this sphere and making dynamic and impactful changes in the lives of people globally. With our utmost gratitude and appreciation, we thank you.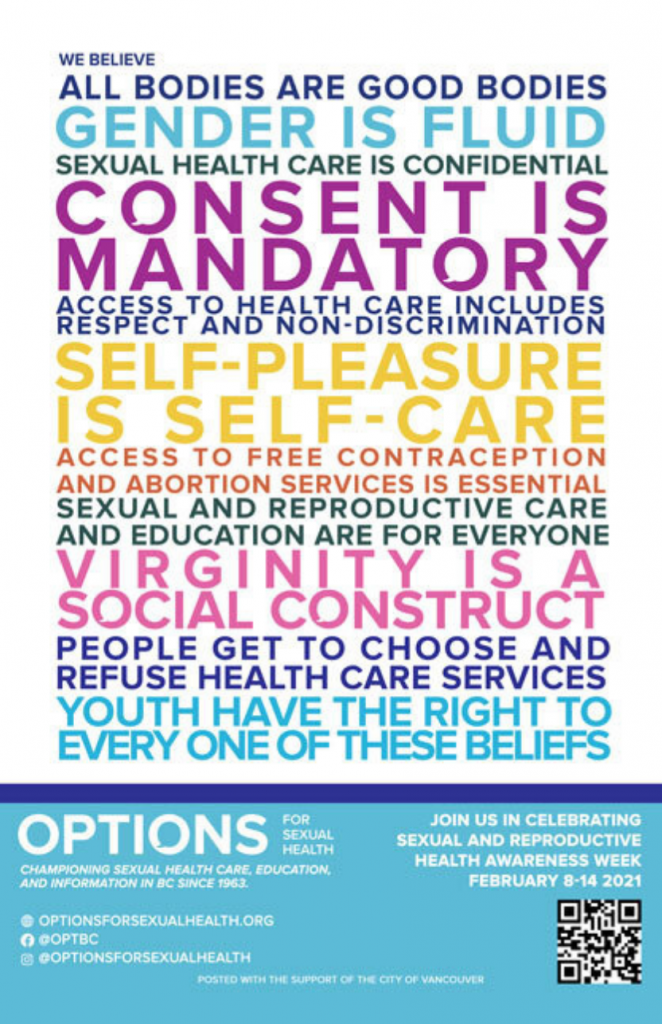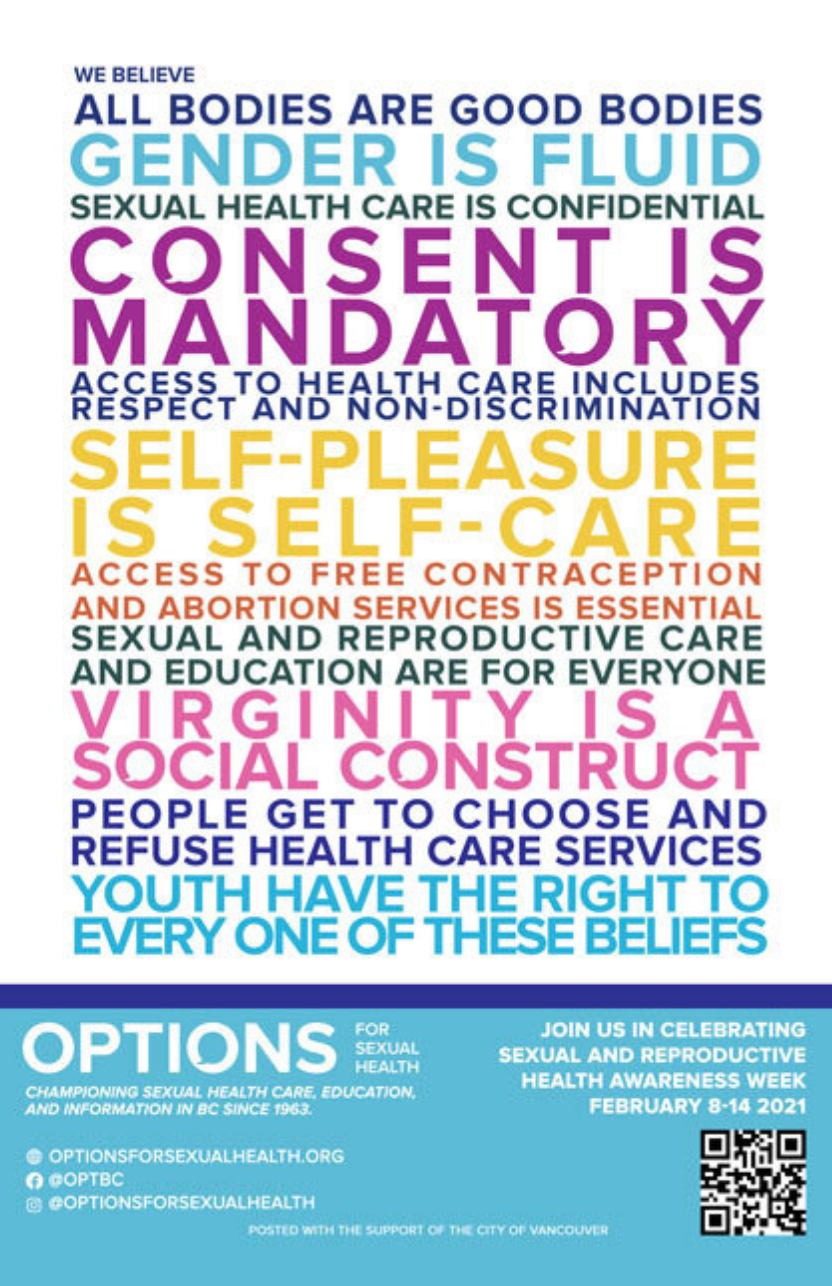 We also want to invite you to participate in our Back In My Day campaign. Our intention with this campaign is to focus on the myths and misinformation that have been shared with folks around sexual and reproductive health. We invite you to take to social media to share your Back In My Day (or you can also send them to us via email and we can share them!) with #BIMD and #SRH2021. Why are we doing this? The idea behind this is that we will be able to dispel myths and also highlight the importance of fact-based scientific sexual health education because so many of us (young and old!) have had experiences of getting the wrong information. Of course, this is open to all ages of folks because sexual and reproductive health misinformation is still happening right now! So tell us- what did you learn back in your day that you now know is wrong? We're here to help correct the misinformation and set the record straight on why sex ed is important!
Past Sexual and Reproductive Health Awareness Weeks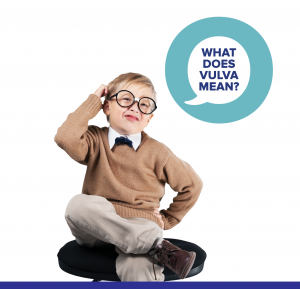 You have questions, we have answers! Options for Sexual Health is here to answer all of your sex, seual health, and sexuality related questions, provide resources, education, and clinical services. For the 2020 edition of Sexual and Reproductive Health Awareness Week we focused on having events that keep you informed, empowered, and in the know about sexual and reproductive health!
During SRH Awareness Week, we will share some of our most frequently asked questions (and answers!) so make sure to check back daily!
And- if you see our bus shelter advertisements around Vancouver, take a selfie and tag us on social media with #YVRsrh2020! We can't to see your photos!
Whether you're looking for a clinic for STI testing, an education session, or even a dance party, we've got you! And we will keep adding events so check back often.
SRH Awareness Week Calendar of Events
Monday February 3: PreParty
Tuesday February 11
Table at Health Week at BCIT
Wednesday February 12
Friday February 14
All Week
All open Options Clinics & Foundry's "Let's talk about sex!" Trivia contest