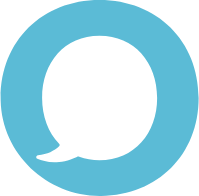 Find all the information you are looking for so you can make the choices you want.
Thank you so much. I cannot tell you what a feeling of relief you have brought me. I swear I was googling every day I felt the worry about it (pregnancy risk) come again… I just got so scared… And I know I'm dragging out the conversation, but I really can't thank you enough…. But I think I'll be okay Thanks again

- Sex Sense e-mailer
We are all about choices... And we are pumped about the amazing partners who are working with us to honour the work of our incredible nursing staff at Options along with highlighting the conversation about choice and reproductive rights. Join us at any one of the amazing restaurants, breweries, or ice cream shops listed below on May 9th to let…
Read More »
Photo Source: CNN  News like this is why Options continues to monitor the global response to…
Read More »
In every community, there is a range of diverse voices. Different values emerge, and in many…
Read More »
Thanks to Our Funders
The support we receive from our generous funders allows Options for Sexual Health to provide access to sexual and reproductive health services all throughout the province of British Columbia.