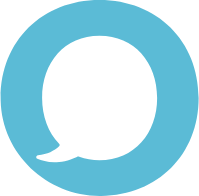 Find all the information you are looking for so you can make the choices you want.
Thank you so much. I cannot tell you what a feeling of relief you have brought me. I swear I was googling every day I felt the worry about it (pregnancy risk) come again… I just got so scared… And I know I'm dragging out the conversation, but I really can't thank you enough…. But I think I'll be okay Thanks again

- Sex Sense e-mailer
After more than 20 years we are closing the location on Prideaux Street, effective June 16th. We expect that we will be closed until at least July 5th. Updates will be made on social media and our website. You can book a telehealth appointment or call Sex Sense to find alternate options for services in the meantime. As staff prepare…
Read More »
Kathryn Fitzgerald, our Board President, wanted to take a moment to share her appreciation for our…
Read More »
International Women's Day 2021 Last year, we were planning a movie premiere for IWD. Last year…
Read More »
Thanks to Our Funders
The support we receive from our generous funders allows Options for Sexual Health to provide access to sexual and reproductive health services all throughout the province of British Columbia.