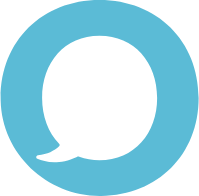 Find all the information you are looking for so you can make the choices you want.
Thank you so much. I cannot tell you what a feeling of relief you have brought me. I swear I was googling every day I felt the worry about it (pregnancy risk) come again… I just got so scared… And I know I'm dragging out the conversation, but I really can't thank you enough…. But I think I'll be okay Thanks again

- Sex Sense e-mailer
Options for Sexual Health is hiring for the role of Medical Director.  We are seeking a sexual and reproductive health physician to take on the role of Medical Director/Advisor for our organization. As an important member of the leadership team, this individual must be passionate about advancing sexual and reproductive health care from a sex-positive, pro-choice, and feminist perspective. This…
Read More »
Are you looking for a fun way to support sexual health? This Giving Tuesday, we are…
Read More »
Whether you're a long-time fan or just recently learned about them while watching Tales from the…
Read More »
Thanks to Our Funders
The support we receive from our generous funders allows Options for Sexual Health to provide access to sexual and reproductive health services all throughout the province of British Columbia.