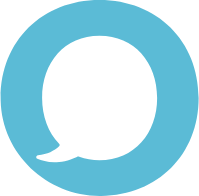 Find all the information you are looking for so you can make the choices you want.
Thank you so much. I cannot tell you what a feeling of relief you have brought me. I swear I was googling every day I felt the worry about it (pregnancy risk) come again… I just got so scared… And I know I'm dragging out the conversation, but I really can't thank you enough…. But I think I'll be okay Thanks again

- Sex Sense e-mailer
Whether you're a long-time fan or just recently learned about them while watching Tales from the City, we are sure you will all agree that the Sisters of Perpetual Indulgence are a sight to behold, and they are joining us for breakfast! Who are the Sisters? They exist as an order of 21st century queer nuns who welcome a broad…
Read More »
We have two big announcements about our Heart Your Parts Breakfast and we can't wait to…
Read More »
We get it- it's summer, and most of us aren't ready to start thinking about September…
Read More »
Thanks to Our Funders
The support we receive from our generous funders allows Options for Sexual Health to provide access to sexual and reproductive health services all throughout the province of British Columbia.