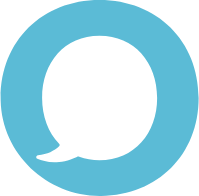 Find all the information you are looking for so you can make the choices you want.
Thank you so much. I cannot tell you what a feeling of relief you have brought me. I swear I was googling every day I felt the worry about it (pregnancy risk) come again… I just got so scared… And I know I'm dragging out the conversation, but I really can't thank you enough…. But I think I'll be okay Thanks again

- Sex Sense e-mailer
JOIN US OCTOBER 25 at 10:30 a.m.! (Just not in person!) Things are going to look a little different for our annual Heart Your Parts fundraiser this year- we're taking it online! Join the HYP from the comfort of your own home! We invite you to join us virtually as we champion and celebrate sexual and reproductive health, rights, and…
Read More »
Things are going to look a little different this year with our AGM, but despite a…
Read More »
The Time to Act is NOW. Today would have been Breonna Taylor's 27th Birthday. But her life…
Read More »
Thanks to Our Funders
The support we receive from our generous funders allows Options for Sexual Health to provide access to sexual and reproductive health services all throughout the province of British Columbia.