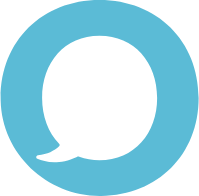 Find all the information you are looking for so you can make the choices you want.
Thank you so much. I cannot tell you what a feeling of relief you have brought me. I swear I was googling every day I felt the worry about it (pregnancy risk) come again… I just got so scared… And I know I'm dragging out the conversation, but I really can't thank you enough…. But I think I'll be okay Thanks again

- Sex Sense e-mailer
Kathryn Fitzgerald, our Board President, wanted to take a moment to share her appreciation for our fabulous RNs and to give you some insight into the type of work they do at our clinics. I recently learned that May 12 is the anniversary of Florence Nightingale's birth. It is a day that is internationally recognized to elevate, champion, and honour…
Read More »
International Women's Day 2021 Last year, we were planning a movie premiere for IWD. Last year…
Read More »
Did you know that here in BC, we have some of the best sexual health education…
Read More »
Thanks to Our Funders
The support we receive from our generous funders allows Options for Sexual Health to provide access to sexual and reproductive health services all throughout the province of British Columbia.