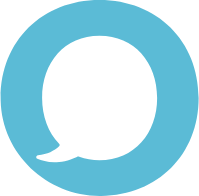 Find all the information you are looking for so you can make the choices you want.
Thank you so much. I cannot tell you what a feeling of relief you have brought me. I swear I was googling every day I felt the worry about it (pregnancy risk) come again… I just got so scared… And I know I'm dragging out the conversation, but I really can't thank you enough…. But I think I'll be okay Thanks again

- Sex Sense e-mailer
This September, Ontario will revert to an outdated 1998 sex-ed curriculum and young people's health is on the line. Ontario is being thrown back to the dark age of sex-ed: As of September, Ontario students will receive one of the most outdated curriculums in Canada, compared to other provinces and territories. By reverting to a 20-year old curriculum, Ontario is…
Read More »
Today is the day! We are celebrating Chews and Brews for Choice-- an opportunity for people to…
Read More »
Note: Our definition of women is inclusive of trans women and our definition of feminism includes intersectionality,…
Read More »
Thanks to Our Funders
The support we receive from our generous funders allows us to provide access to sexual and reproductive health services all throughout the province of British Columbia.