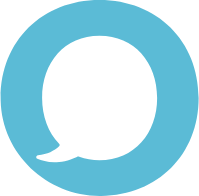 Find all the information you are looking for so you can make the choices you want.
Thank you so much. I cannot tell you what a feeling of relief you have brought me. I swear I was googling every day I felt the worry about it (pregnancy risk) come again… I just got so scared… And I know I'm dragging out the conversation, but I really can't thank you enough…. But I think I'll be okay Thanks again

- Sex Sense e-mailer
Did you know that here in BC, we have some of the best sexual health education standards in the country? Yup, they're evidence-informed, age and development appropriate to educate young people from kindergarten to grade 12. What's great is that they inform things like physiology, reproduction, and gender as well as how to navigate things like intimacy and understanding consent.…
Read More »
Even in a pandemic, sexual and reproductive health week is *still* an important time of year!…
Read More »
JOIN US OCTOBER 25 at 10:30 a.m.! (Just not in person!) Things are going to look…
Read More »
Thanks to Our Funders
The support we receive from our generous funders allows Options for Sexual Health to provide access to sexual and reproductive health services all throughout the province of British Columbia.