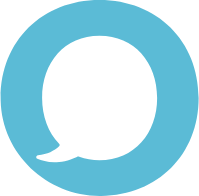 Find all the information you are looking for so you can make the choices you want.
Thank you so much. I cannot tell you what a feeling of relief you have brought me. I swear I was googling every day I felt the worry about it (pregnancy risk) come again… I just got so scared… And I know I'm dragging out the conversation, but I really can't thank you enough…. But I think I'll be okay Thanks again

- Sex Sense e-mailer
Photo Source: CNN  News like this is why Options continues to monitor the global response to sexual and reproductive rights. When the leadership in the US changed, there was a recognition that sexual and reproductive rights might suffer within their borders. Soon after this new administration took power they took a stand and withdrew funding to international health organizations that…
Read More »
In every community, there is a range of diverse voices. Different values emerge, and in many…
Read More »
We have a new look and we are so excited to share it with you! The…
Read More »
Thanks to Our Funders
The support we receive from our generous funders allows us to provide access to sexual and reproductive health services all throughout the province of British Columbia.