International Women's Day 2021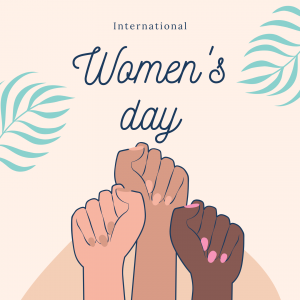 Last year, we were planning a movie premiere for IWD. Last year we were sad that we had to postpone but figured it would only be postponed for a few months. Last year, we didn't know the devastation COVID-19 would cause in our world. Last year we didn't know that the inequalities and inequalities women face would be magnified and thrust to the forefront in a pandemic year.
The harsh reality is that women* have been disproportionately impacted by the pandemic:
While this news is dire, we also want to recognize the fact that this has been brought into the collective consciousness; having this awareness gives us the opportunity to take action and impact change. This year, for IWD2021, we invite you to take a deeper look this year and challenge the systems that allowed this to happen. Challenge the behaviours, misogyny, inequalities, and let's work together to create change!
What can YOU do to impact change?
Donate to organizations that are doing this work already:
Follow groups doing this work already:
Get active:

Contact your local MPs and MLAs and ask what they are doing to create change for women in your area
To all of the wonderful women out there – Happy International Women's Day! We see you, we recognize you, and we acknowledge all that you do today and every day! May your day be filled with empowerment!
*our definition of women is inclusive of all self-identified women. At Options, today and every day, we honour women and intersectional feminism. We embrace the sisterhood not the cis-terhood and acknowledge Trans women are women, full stop.