In every community, there is a range of diverse voices. Different values emerge, and in many cases, this can be a good thing. There are times, however, when some voices infringe on the charter rights and freedoms of individuals.
As a provincial organization focusing on access to sexual and reproductive health care services, it is our responsibility to share our voice when we believe that rights and freedoms relating to sexual and reproductive health are threatened, and to support communities in practical ways – i.e., beyond the provision of clinical services.
On April 15, 2019, our Medical Director learned that Nelson city council was navigating the question of whether to (again) hang an anti-choice banner downtown. We appreciate the letter that she sent to the mayor and council: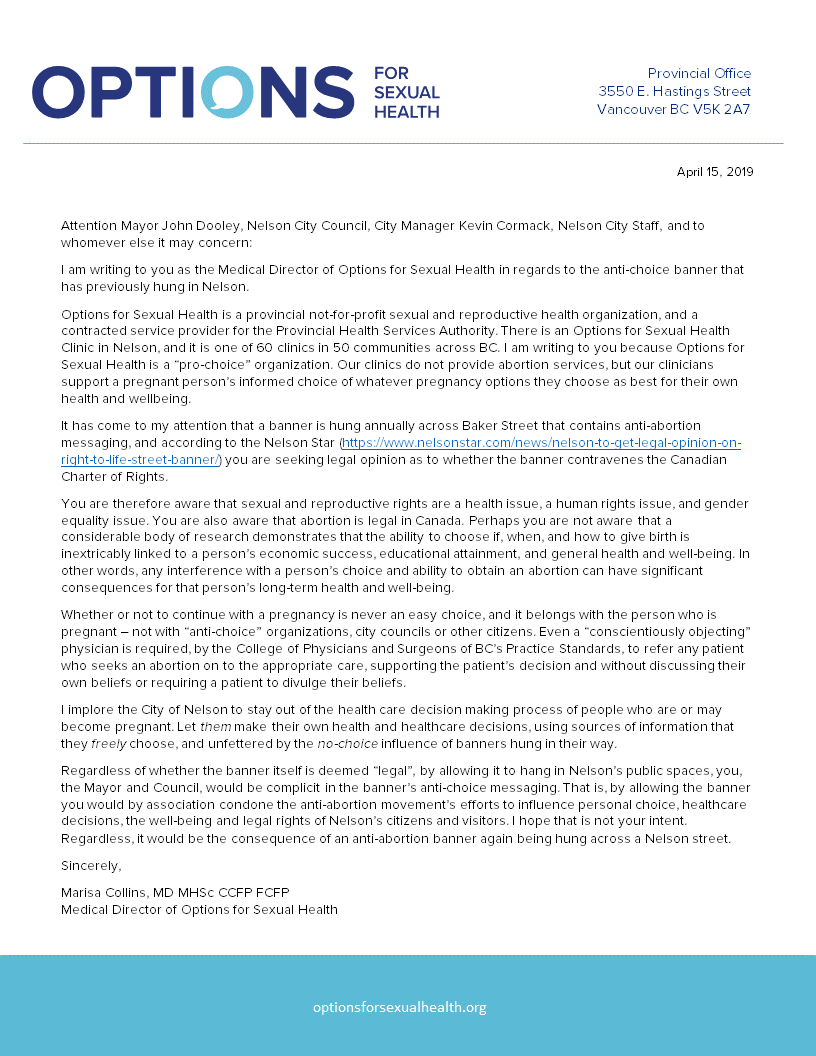 While we hope that the need to write this kind of letter will someday be a thing of the past, we want to remind BC communities that we are here to support you if we can.