So here we are.
A time in our lives that is unprecedented, challenging and calls on all of us to work together, at a distance, to keep as many people healthy as possible.
As an organization that provides sexual and reproductive health services, we are essential. We know that sex doesn't stop just because people are staying home. In fact, there is evidence to suggest that anxiety and stressful situations can increase sexual desire for some folks!
What does that mean for the Options team?  It means we are going to keep our essential services running. We have already implemented changes in how that looks- and we are asking our patients to be patient with us as we embrace the differences in our services. All the measures we are taking are in order to keep our patients and our staff as safe as we can while remaining accessible. We will be staying open as long as we can with the recognition that most of our staff work other frontline jobs where they are at risk, and also being called upon for more hours.
Our Sex Sense team is still there for you, Monday to Friday 9 a.m. to 9 p.m., giving you an opportunity to ask a 'sexpert' for information and if needed a referral to service.
As for the Provincial Office staff, most of us are working from home, continuing to provide information and supplies.  We are very much looking forward to a time when we will be able to collaborate in person, teach education sessions in classrooms, and meet with our amazing partners to build a stronger sexual and reproductive health network in BC.  So, for now, we will be home, in recognition of the front-line workers and all that they are doing to keep us safe and take care of those in need. We ask that you stay home – maybe try something new or connect with friends online – just please, stay home!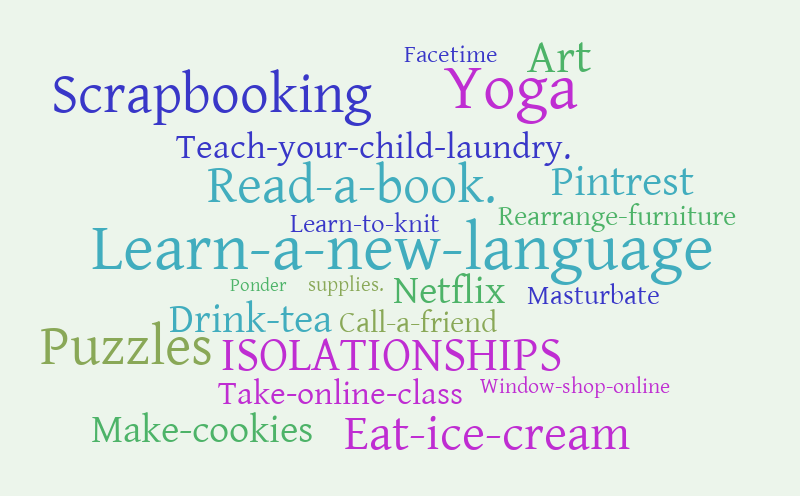 For more information on COVID-19:
Public Health Agency of Canada