Did you know that here in BC, we have some of the best sexual health education standards in the country? Yup, they're evidence-informed, age and development appropriate to educate young people from kindergarten to grade 12. What's great is that they inform things like physiology, reproduction, and gender as well as how to navigate things like intimacy and understanding consent.
If we have these great standards, why are so many young people NOT getting the education they deserve and need? Good question!
Options for Sexual Health believes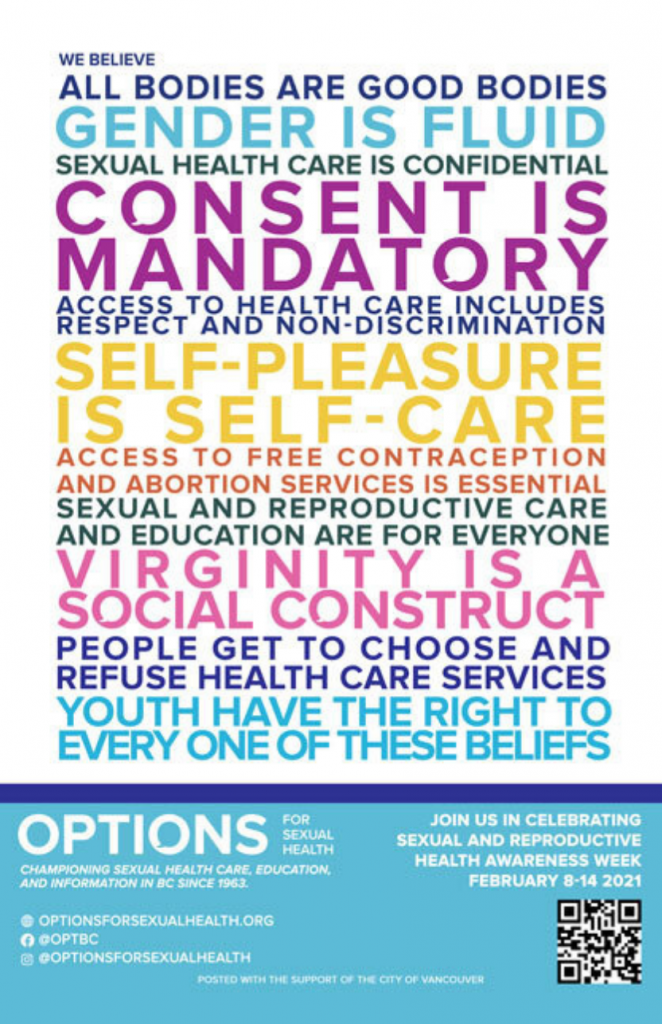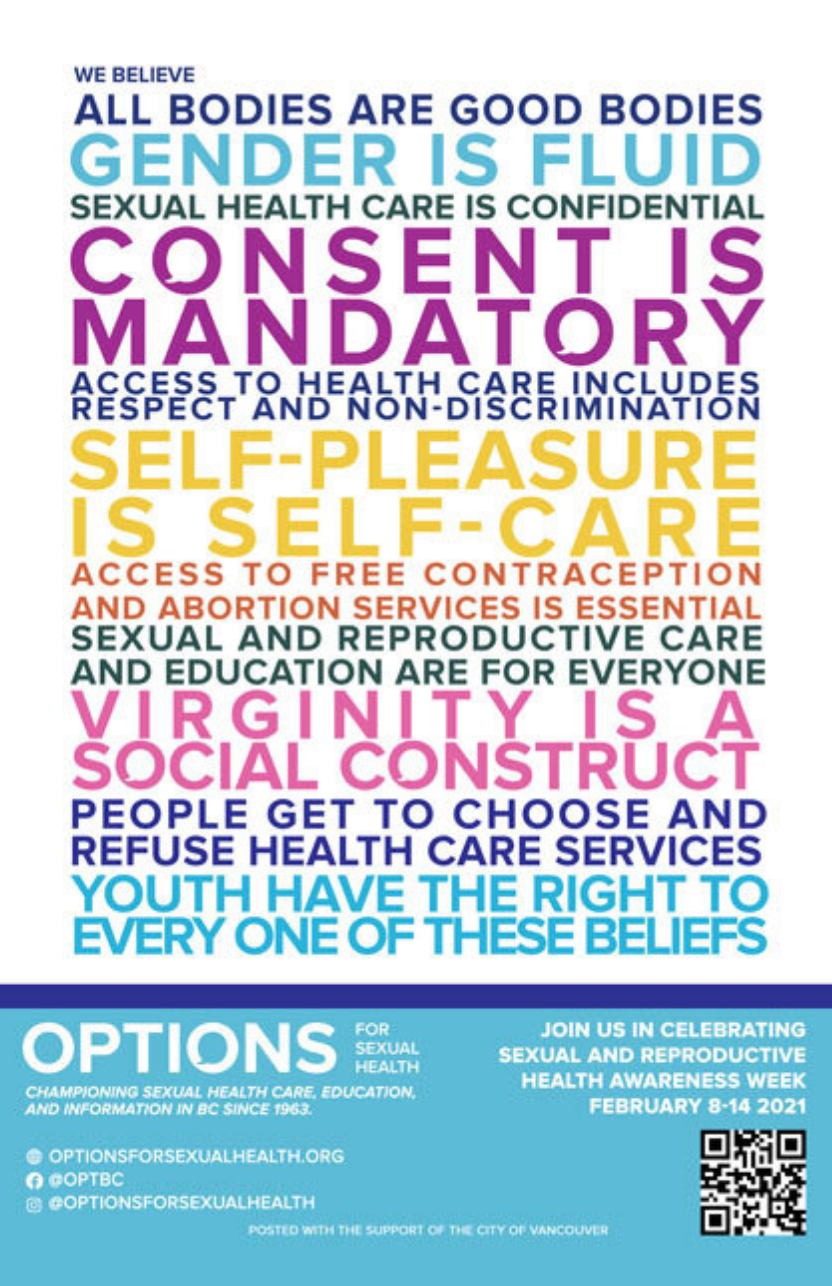 in many things (see our poster just to the right!) including access to comprehensive sexual health education. That's why today we are launching Back In My Day, a social media campaign with #BackInMyDay or #BIMD, focusing on the mistakes of sex ed in the past and how even today what is taught versus what we could know is vastly different.
Even though we, along with other sex educators like Saleema Noon and the SHEC graduates we have trained, have been providing sexual health education in schools for decades, we are not in every classroom in BC. We know not all youth are getting this information even today, even when it is part of the prescribed learning outcomes and curriculum, just like math, science, and English.
It's also important for us to recognize that this is not always coming from a place of malicious intent: misinformation may even be shared by well-intentioned peers and untrained teachers, counsellors, and even parents and guardians! Let's not forget the information that exists on the internet, which may or not be from reliable sources!
So we're launching this campaign to dispel myths, and to advocate for youth's right to comprehensive, fact-based sexual health education in BC. We invite you to tell us, what sex ed like for you and we will help break down the myths and advance the call for comprehensive sex education across BC schools. Whether your Back in My Day was from 50 years ago, or just last week, we invite folks from all ages to participate and share the misinformation they received around sex and sexual health.
How to participate:
Record a short clip (5-15 seconds max!) of yourself sharing your back in my day story and tag us on social media (Instagram is @optionsforsexualhealth) and include the #BackInMyDay, and #SexEdMatters. For Instagram, it's best if the video is done with your phone held vertically rather than horizontally. Try to reduce background noise as much as possible, but also remember that we are living in the age of pandemic, and your video need not be a cinematic masterpiece to be amazing.